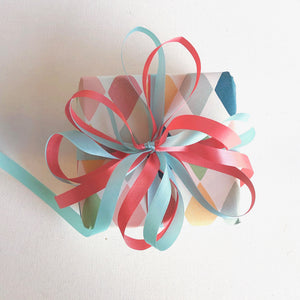 Always complimentary at Simple Pleasures!  It may not be the paper shown in this picture, but it will be pretty!
PLEASE ADD THIS ITEM TO YOUR CART !
When you checkout please tell us in the "notes" section which items you would like wrapped!

And if you have selected a card to be filled out, please add what you would like us to write in the card in the "notes" section.